PHOTOS BY CAPTAIN GARNETT E. CRASK,
SAIGON-BASED,
1968–1969: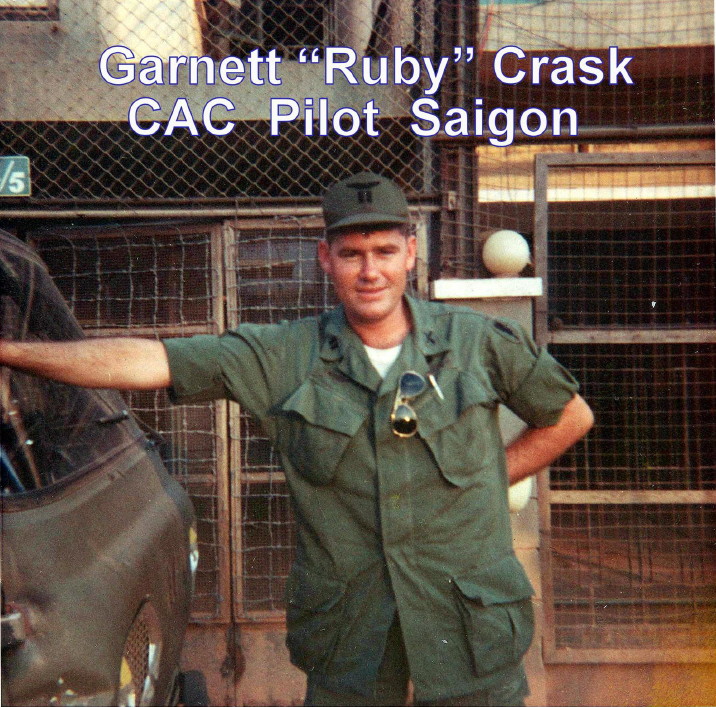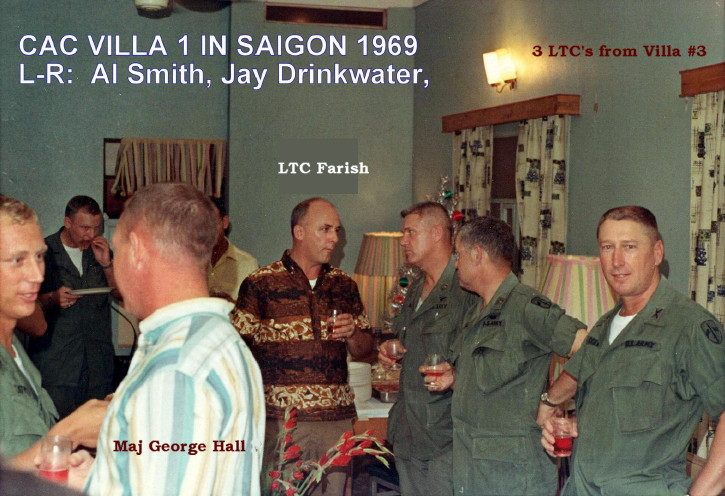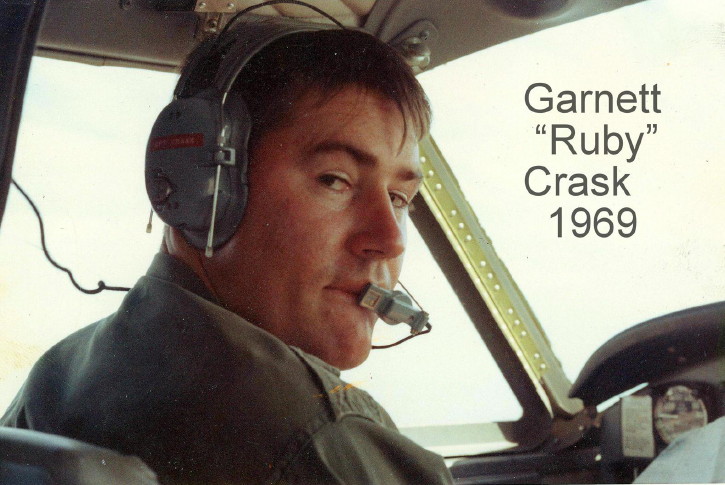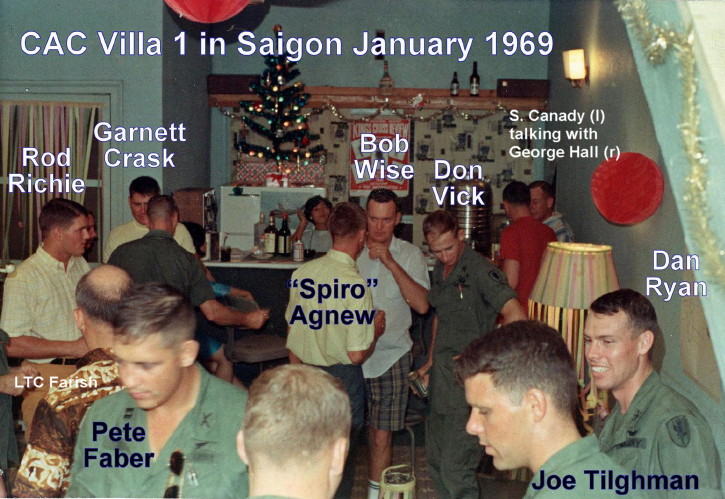 At this time residents at Villa 1 was: LTC Steve Farish, Maj Bob Wise, Maj George Hall 'Uncle George," Cpt Garnett Crask "Ruby" (I called him Garney), Cpt Rodney Richie, Cpt Steve Canaday, and me (Grant).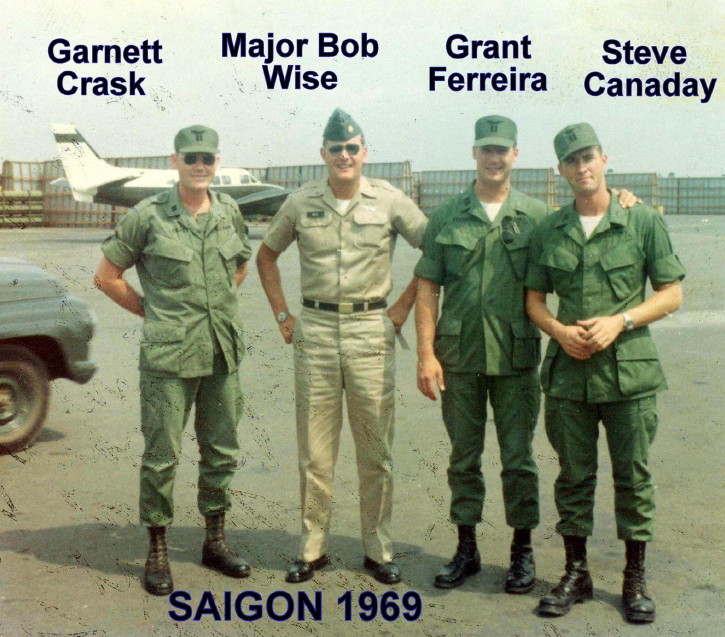 Above: Maj Bob Wise is wearing his Khaki uniform this day, because he was rotating back to the states. We took him to the airport to say goodbye.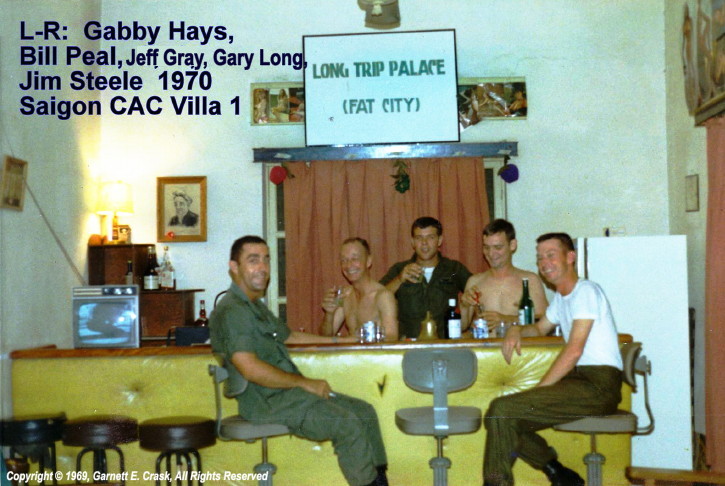 PHOTOS BY CAPTAIN GRANT M. FERREIRA,
SAIGON, LONG THANH NORTH-BASED,
1968–69 and 1971–1972:
If you are sure of an unidentified person, please email the editor.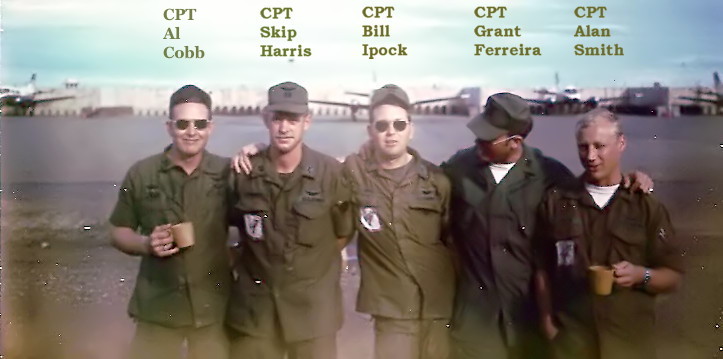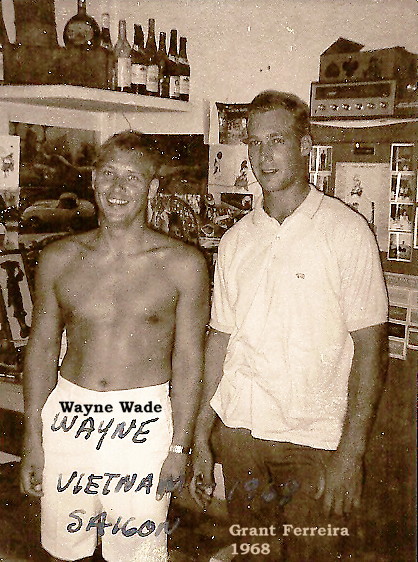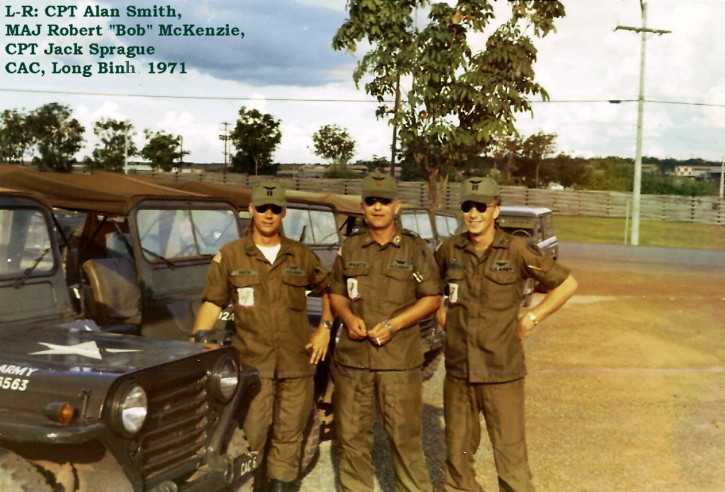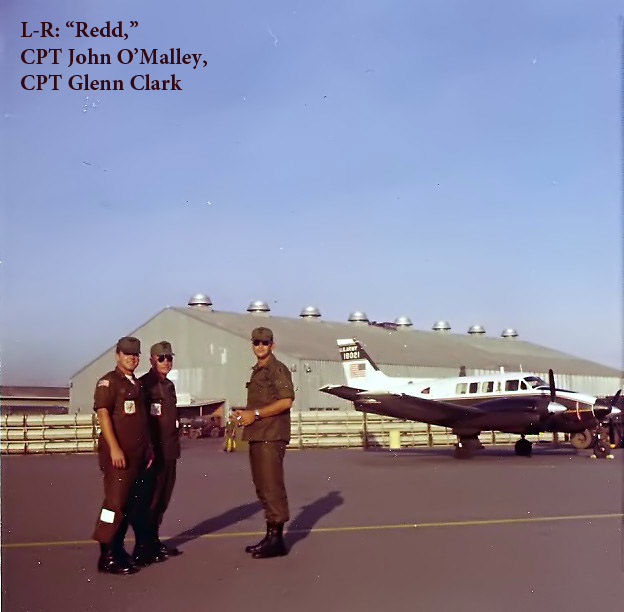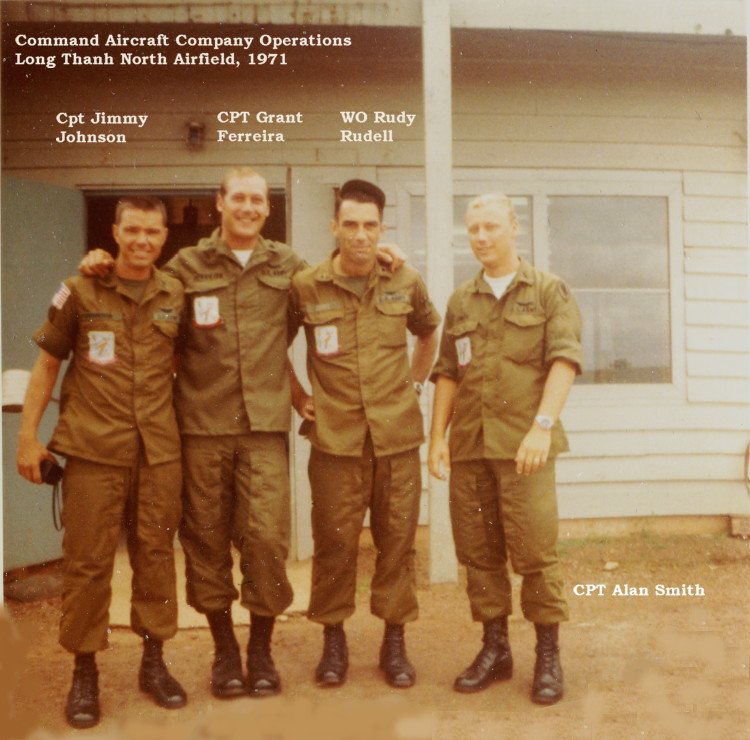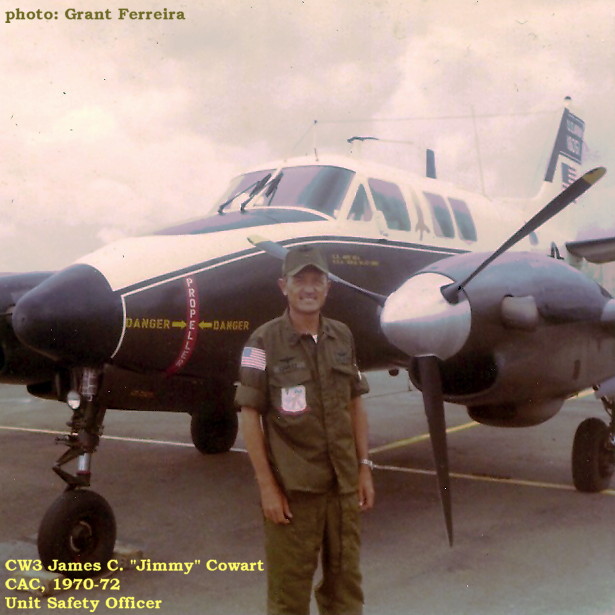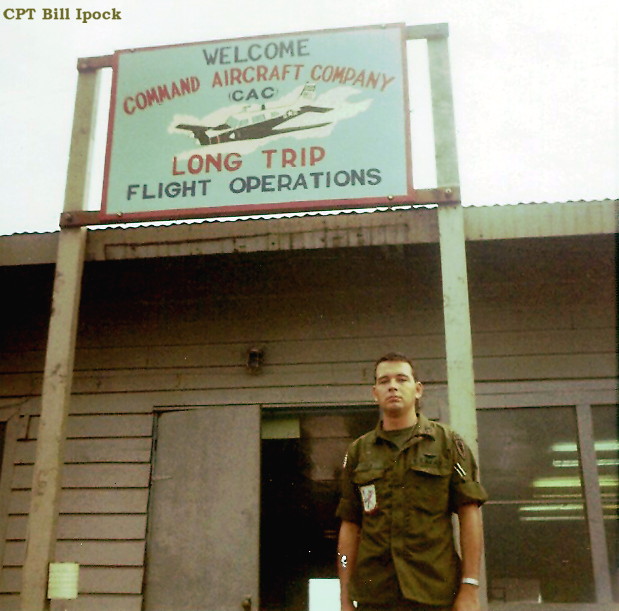 Above: I remember Bill as one of the stronger leaders, well respected and very intelligent. He had a good sense of humor, always laughing at the club house, an excellent pilot with a thorough knowledge of the U-21 aircraft and its operating systems. I think he was one of the Instructor Pilots at Long Thanh North 1968-1969. He was very professional when flying missions, and everyone liked Bill.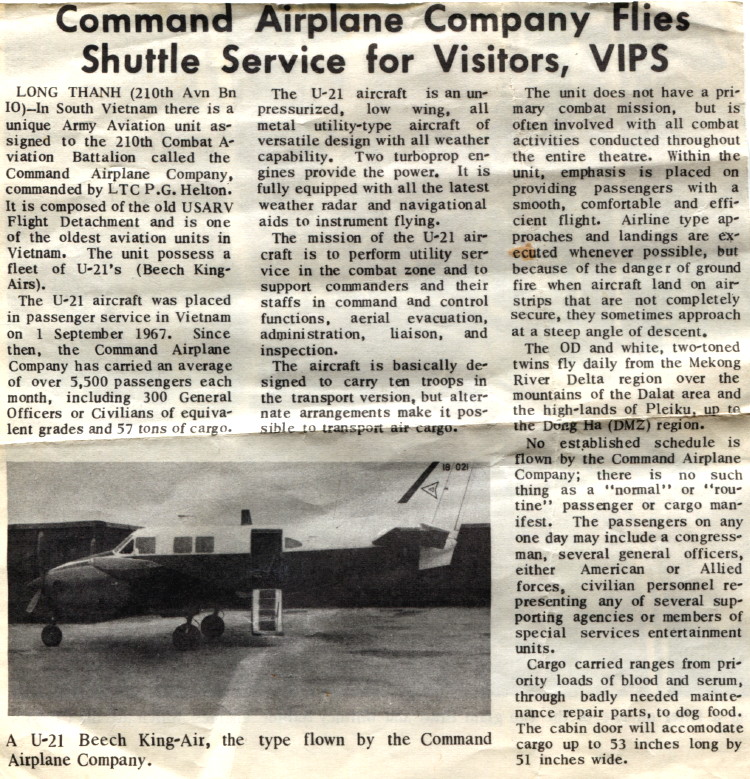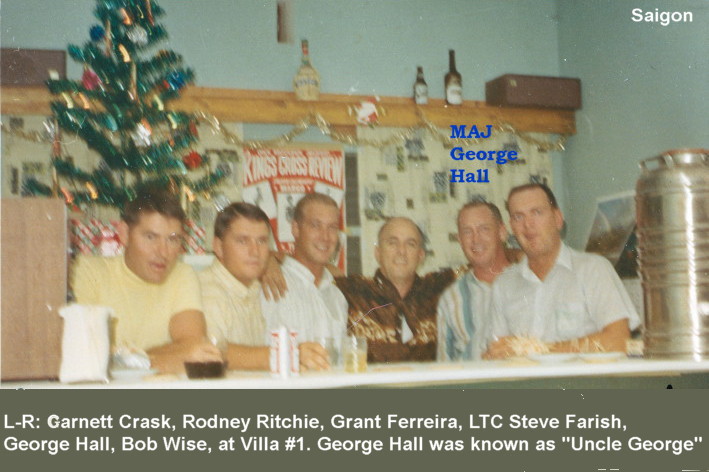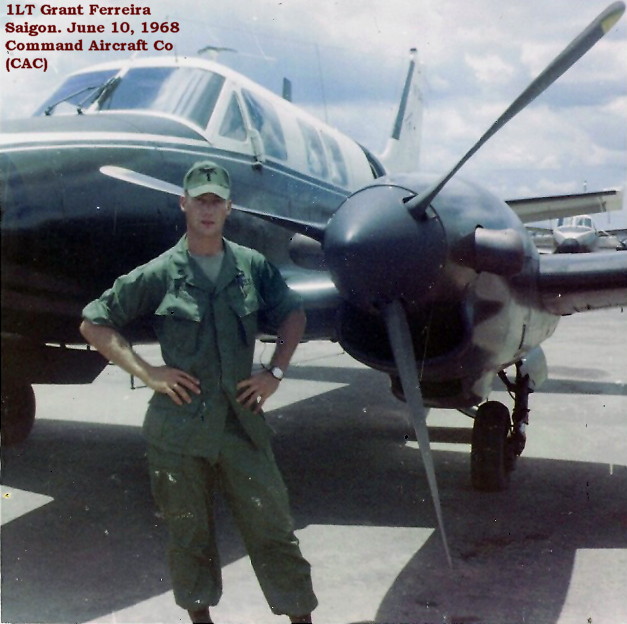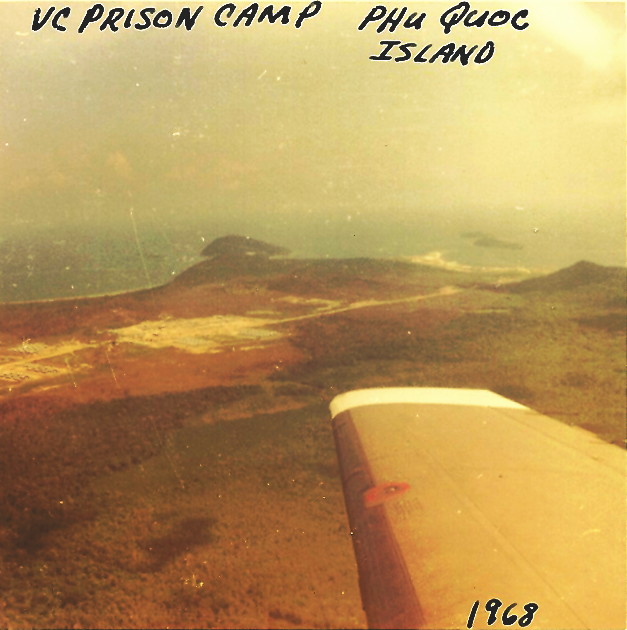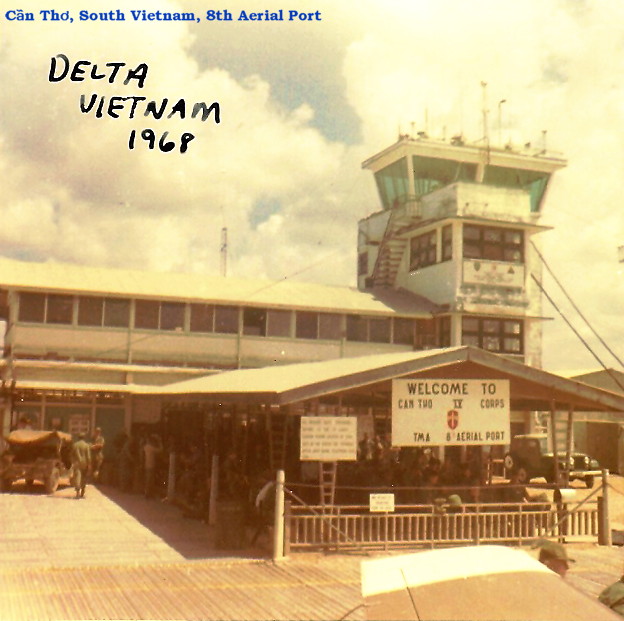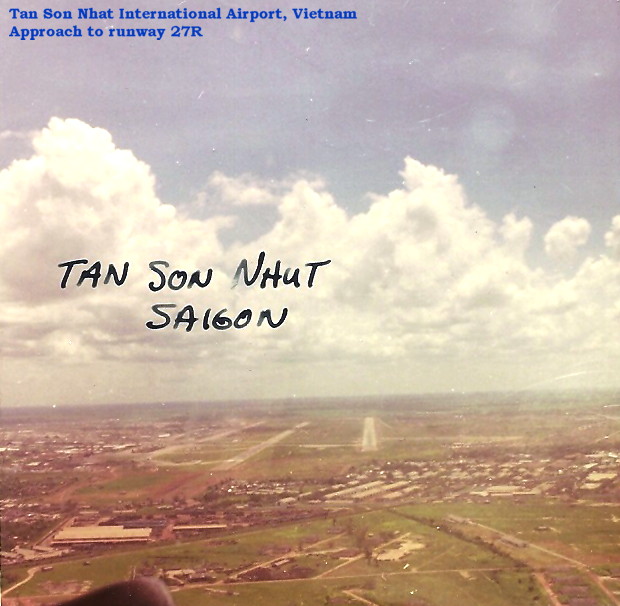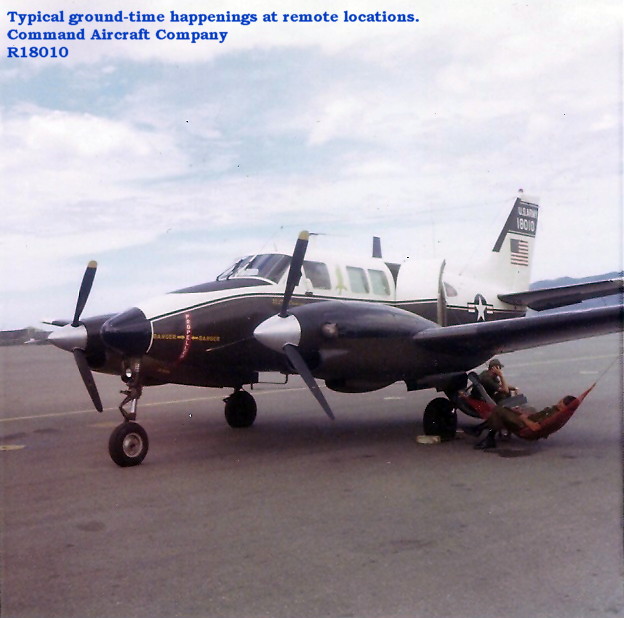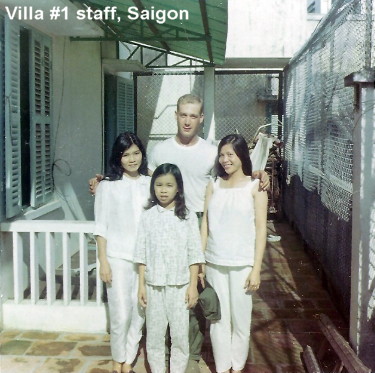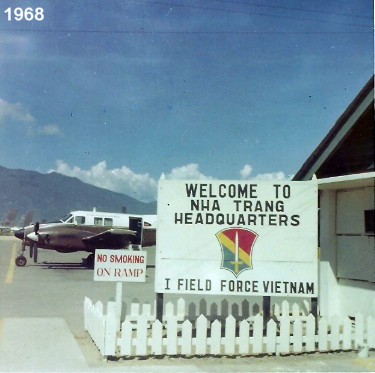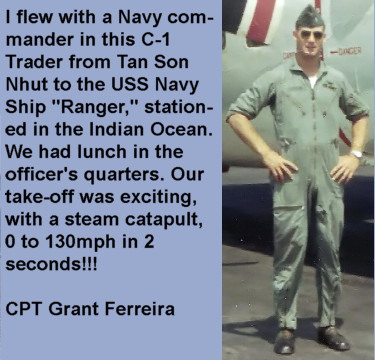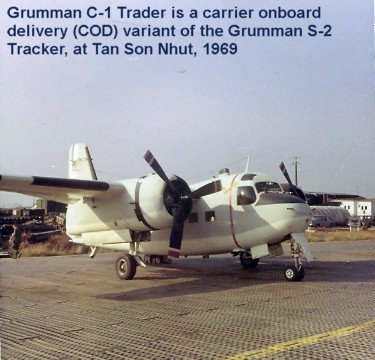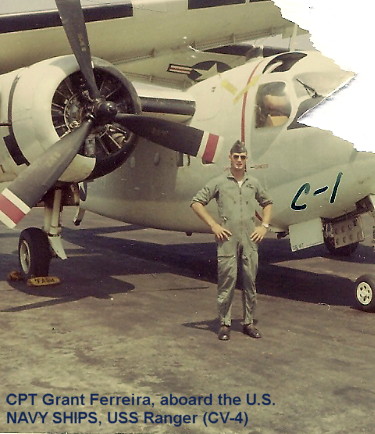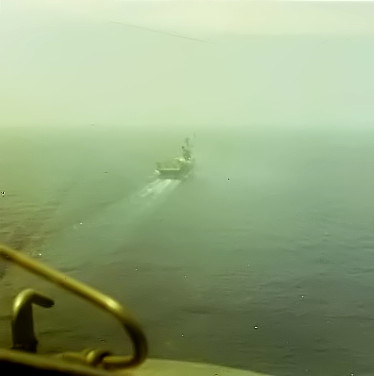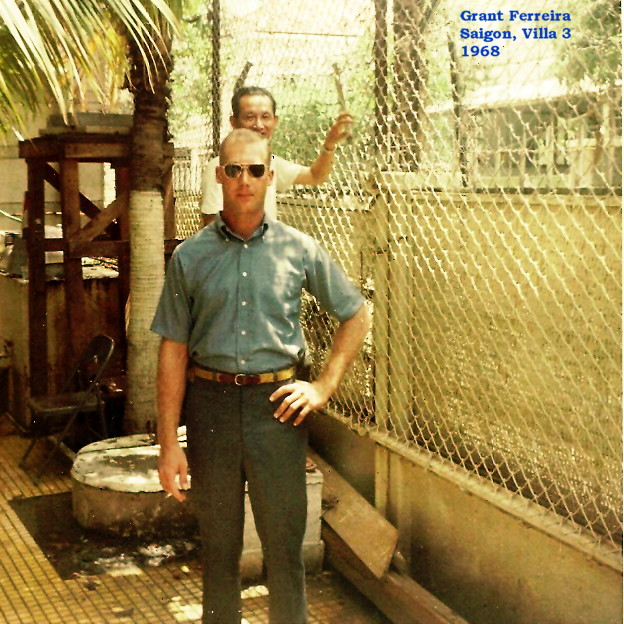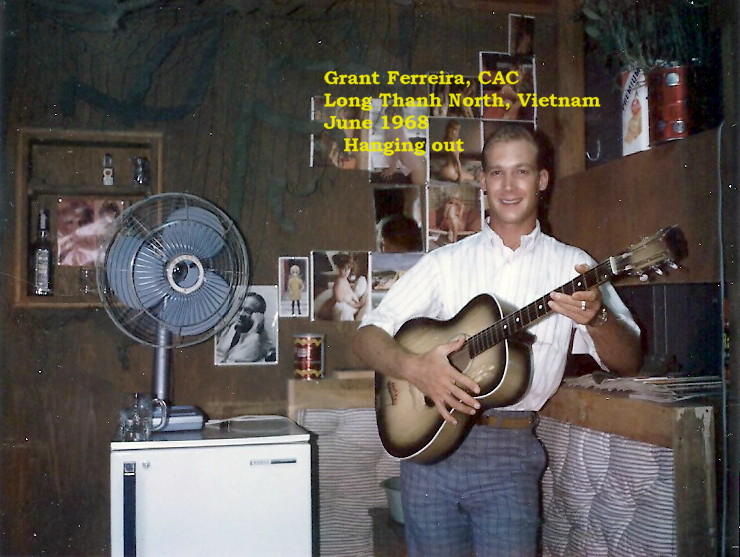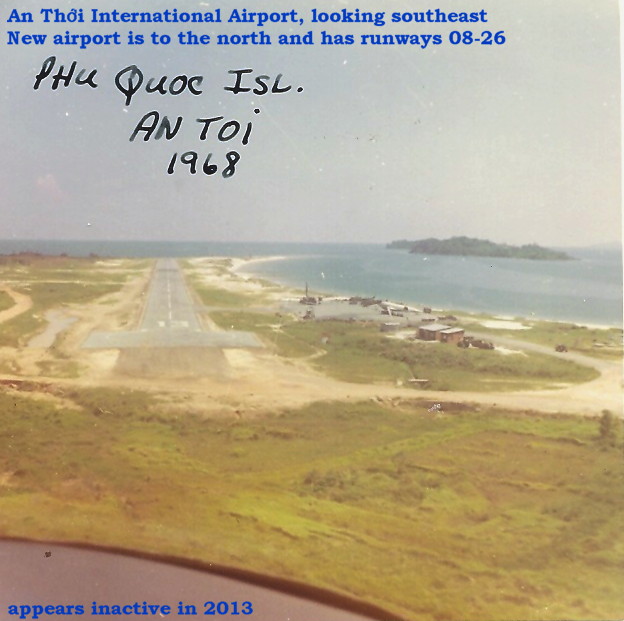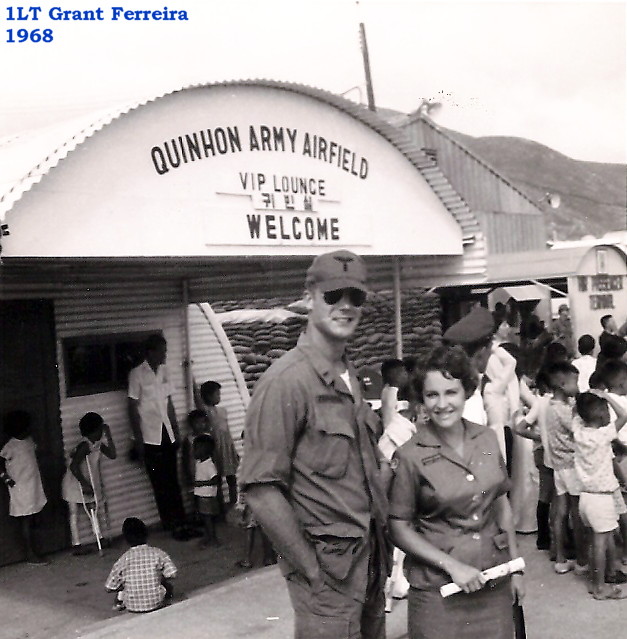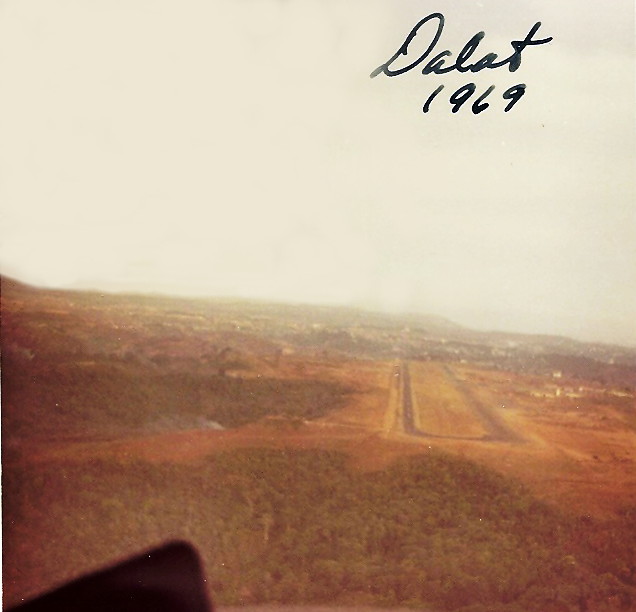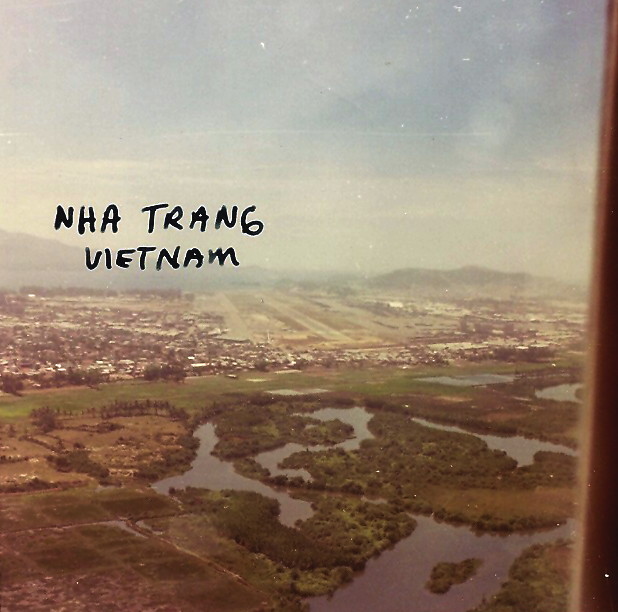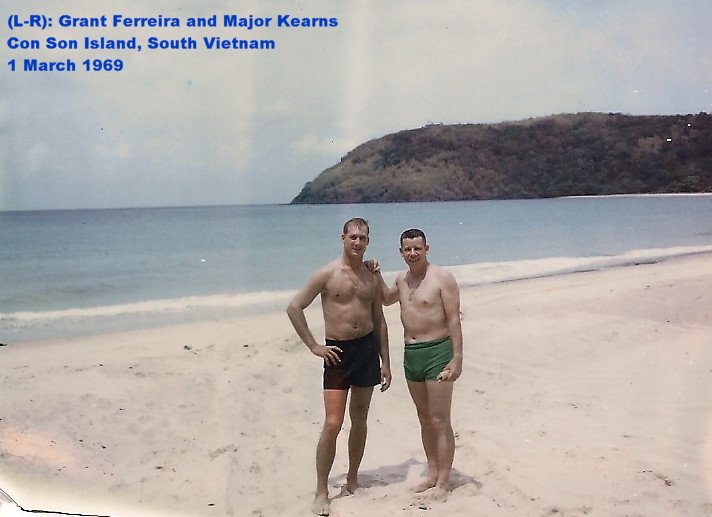 Click for a higher resolution version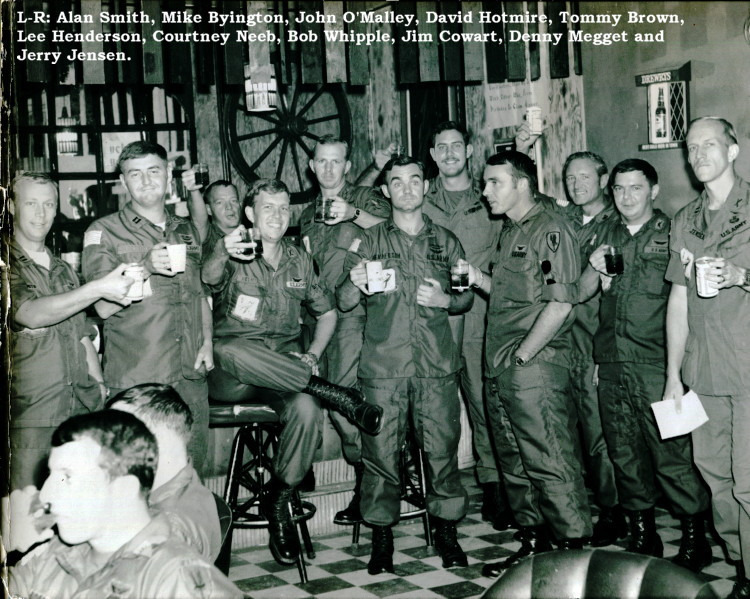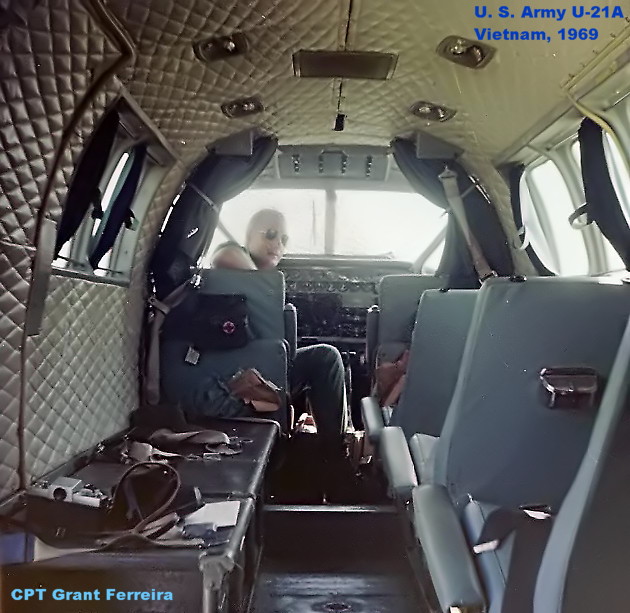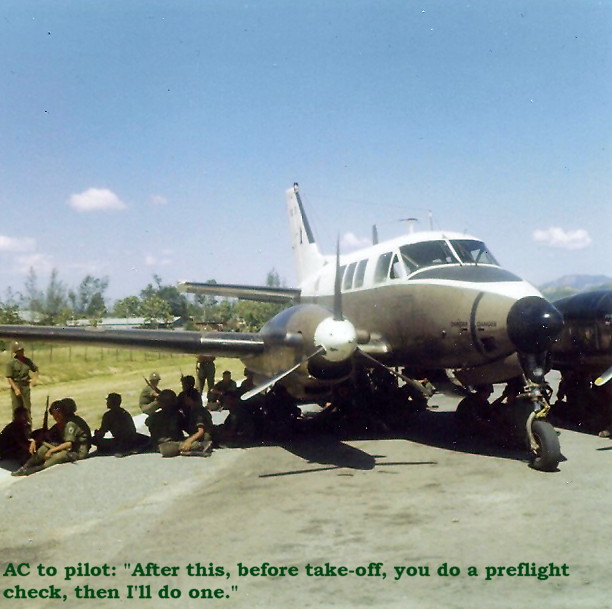 Bob Hope brought USO shows to Vietnam. I flew him, Ethel Hope, and other Hollywood people in this private jet (1978). Here is a better picture of that aircraft, a Hawker Siddeley 400 series, followed by a photo he signed for me.